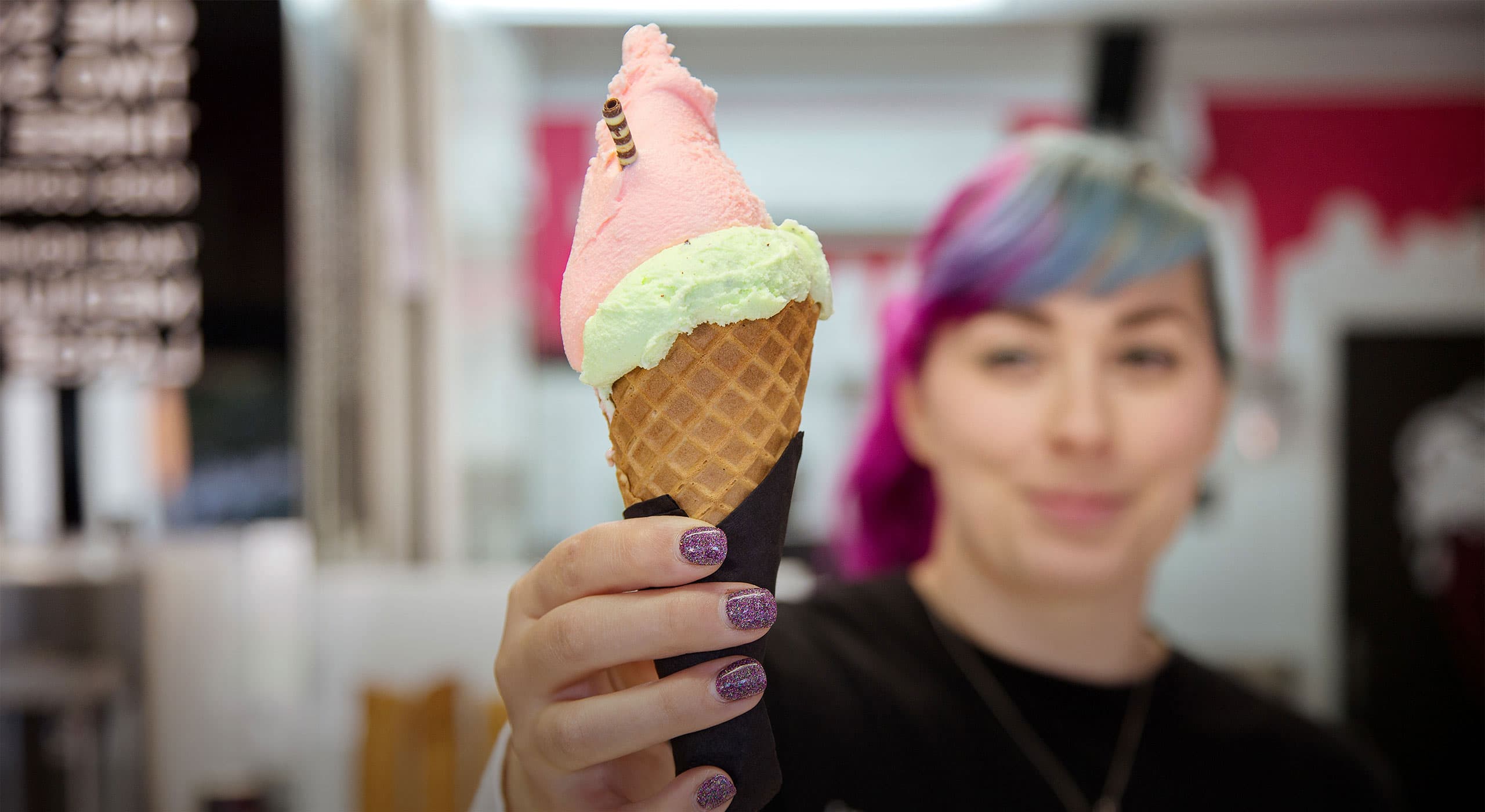 Our Story
We make all our gelato and sorbet in our Wanaka flagship shop in front of your eyes keeping it as fresh as possible. We use the beautiful stone fruits and berries from our local orchards and growers and have dairy, gluten free and vegan options out daily.
We rotate through over 80 flavours throughout the year. Let us know when you're in town and we'll do our best to make sure your favourite is out! We also offer take home tubs for your larger at-home gatherings.
Black Peak Gelato

FLAVOURS

Sorbets.
Berry Bomb
Blackberry
Blackcurrant
Blood Orange
Blueberry
Central Otago Apricot
Central Otago Boysenberry
Central Otago Cherry
Central Otago Nectarine
Central Otago Peach
Central Otago Plum
Central Otago Raspberry
Central Otago Strawberry
Fejioa
Kiwi
Lemon
Lemon Lime and Bitters
Lime
Mandarin
Mango
Passionfruit
Pineapple
Rhubarb
Rock Melon
Salted Chocolate
Tutti Fruitti
Watermelon

Gelato.
After Eight Mint
Amaretto
Apple Pie
Banana (egg free)
Bubblegum
Candy Floss
Caramel
Caramel Sundae
Chai Latte
Chocolate (egg free)
Coca Cola
Coconut
Coffee
Cointreau Orange
Cookie Dough (contains gluten)
Cookies and Cream (contains gluten)
Crème Brulee
Crème Caramel
Ferrero Rocher
Fig Manuka Honey
Ginger
Goodie Gum Drops
Green Tea
Hazelnut
Hokey Pokey
Jaffa
Jelly Tip
Licorice (contains gluten)
Macadamia Nut
Maltesers (contains gluten)
Maple Walnut
Milo
Nougat
Panacotta
Pavlova
Peanut Butter
Pineapple Lumps
Pistachio Nut
Rainbow
Rocky Road (contains gluten)
Rum and Raisin
Salted Whit Chocolate
Sea Salted Caramel
Smarties
Tiramisu
Toffee
Vanilla
Vanilla Bean
Whisky
White Kiss
Yogurt (egg free)
BLACK PEAK GELATO

Hire our truck!
Our Gelato Truck is available to hire for your event. We love to bring it out to weddings at one of the many stunning locations around Wanaka. Choose your flavours from our vast array. Just enquire below.
Our Locatoins
Our Locations.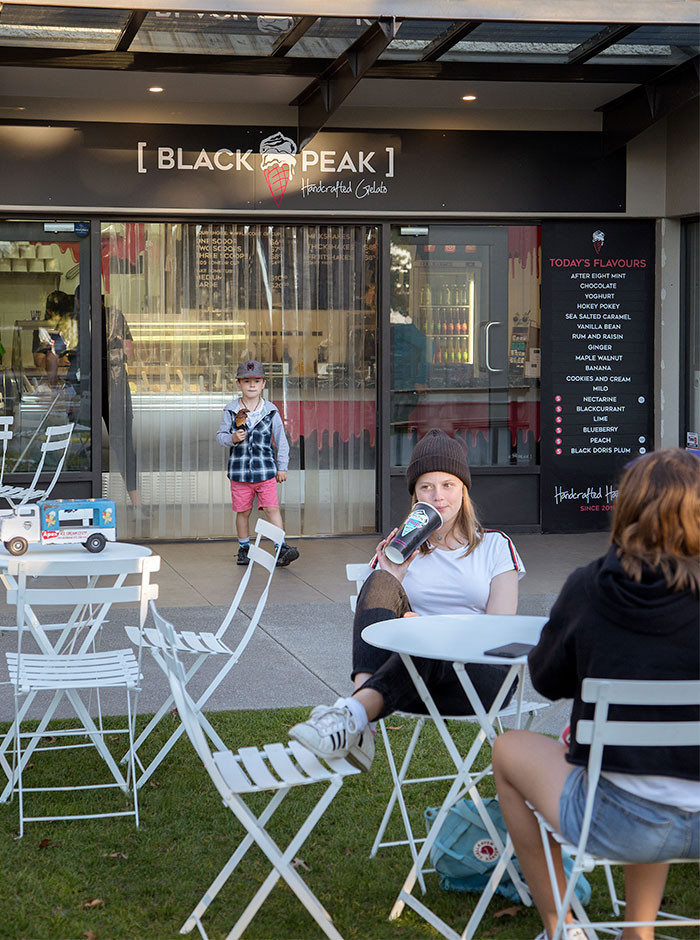 Wanaka
Our flagship store is situated on the beautiful Wanaka lakefront.
Shop 5, 123 Ardmore Street, Wanaka 9305
---
Frankton, Queenstown
Next to Kmart
---
Cardrona
During the Winter months we have our old Bedford Gelato Truck at the heart of the beautiful Cardrona ski field for that post snow sensation.
---
Black Peak Gelato
This error message is only visible to WordPress admins
Error: No feed found.
Please go to the Instagram Feed settings page to create a feed.
Contact
Black Peak Gelato